They came before us and left their marks
VIRTUAL SILVER LAKE CEMETERY TOUR
The Historic Preservation Commission with additional funding from the Portage Tourism Promotion Commission is pleased to present the Virtual Silver Lake Cemetery Tour. 
This is a50-minutee video featuring 7 historic figures who shaped Portage history.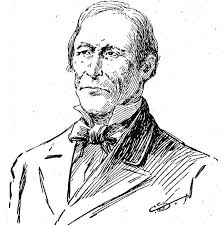 Pierre Pauquette figures prominently in the early days of Portage history.
The son of a Frenchman and a Ho-chunk woman, he was a frontier fur trader when he arrived at the portage in 1820 with his wife Therese. Though he was nearly illiterate, he was able to establish a business transporting furs at the portage for the American Fur Trade Company. He kept oxen and carts to hire out to carry goods and people, and acquired a reputation for his physical strength. Pauquette also was able to converse with the Ho-Chunk and served as an interpreter at annuity payment days and treaty sessions. His farm was located on the west side of the Wisconsin River and his daily commute by canoe across the river prompted him to start a ferry service and collect tolls. A nighttime argument after a round of apparent excessive drinking resulted in Pauquette's death by gunshot in 1836 when he was only 41. His survivors operated the ferry across the river until 1847.
John Muir is widely regarded as the father of America's National Park system.
Farmer, inventor, sheep-herder, naturalist, explorer, writer, and conservationist, Muir was born in 1838 in Dunbar, Scotland. In 1849, the Muir family immigrated to the United States, farming near Portage at Fountain Lake Farm. He studied at the University of Wisconsin, and, while he never completed his education, he acquired knowledge of geology and botany that served him well as he explored parts of Canada, central US, Florida, and Cuba. Eventually he made his home in California and began his love affair with the Yosemite Valley. He understood the importance of experiencing and protecting our natural heritage by lobbying for passage of the 1890 U.S. Act of Congress that established the world's first National Park. Muir was a co-founder of the Sierra Club and served as its first president from 1892 until his death in 1914. His books include My Boyhood and Youth in which he describes growing up in Scotland and central Wisconsin, and 2-1/2 years at the University.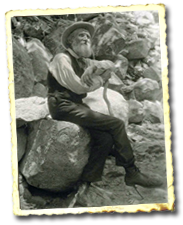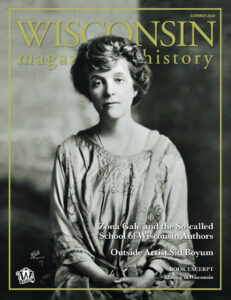 Zona Gale was born in Portage in 1874. Her writing career is said to have started at age seven when she wrote a story on brown paper and wrapped it with string.
With the exception of a brief time in Minnesota, Gale lived in Portage until she entered the University of Wisconsin. After college, she spent six years as a journalist in Milwaukee and New York. A visit to Portage in 1903 proved a turning point in her literary life, as seeing the sights and sounds of town life led her to comment that her "old world was full of new possibilities." Gale had found the material she needed for her writing, and returned to Portage in 1904 to concentrate full-time on fiction. Her hometown was the setting and inspiration for nearly all of her work. Gale became the first woman to win the Pulitzer Prize for drama in 1921. Zona Gale passed away in 1938 in Portage, but her voice will live on through her novels and efforts for women's rights in Wisconsin and around the country.
Frederick Jackson Turner, the son of the local newspaperman Andrew Jackson Turner, is known for his theory of democracy as a product of the frontier experience.
His ideas emphasized as nothing else can that a society must always afford economic opportunity for its members or risk the loss of its democratic institutions. A teacher, lecturer, and writer, his most famous book, "The Frontier in American History", received the Pulitzer Prize in 1933 a few months after his death. As a scholar he was "one who has contributed more to the understanding of the American past the any scholar of his generation".